Hortus Inclusus
The Hortus Inclusus, or enclosed garden is being created in part of the old kitchen garden. the final planting will be of British native herbs. The garden will be a series of twenty nine terraces, reflected about a central access path.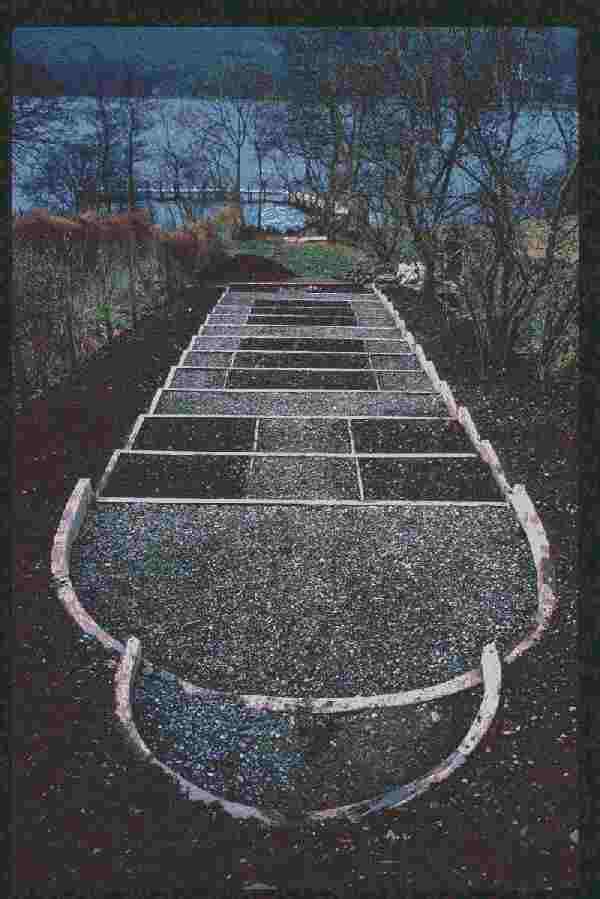 The terracing is made of locally grown oak, the four foot terraces are of sawn 7x4 inch timber and the curved designs are hand cut to the required dimensions. All joints are doweled. This view shows the completed ground work of the upper half of the garden. At the far end can just be seen the timber for the curved section of the lower half. The photograph below shows the woven lattice trellis being constructed at the top end of the garden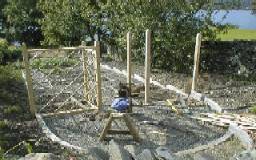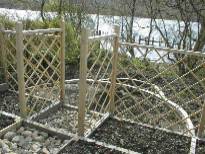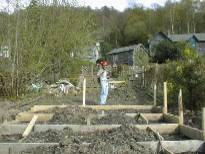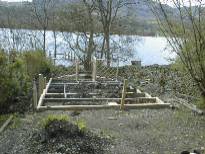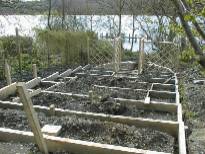 The series of photographs above show the lower section of the garden being created, hi resolution photographs will be added shortly for download. The lower trellis work is complete and the terraces are half way up to the central path.
At last it is finished, well almost, there are still seats and fence panels to make but it was officially opened on Sunday 23rd of July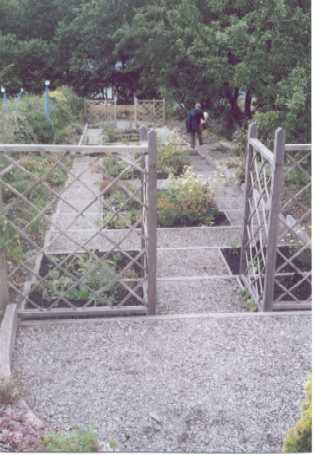 Looking down the garden with Stan, one of our regular visitors, reading the information on the lectern, speaking of which if you click the image below you will be taken to Morris the Monster's very own web page.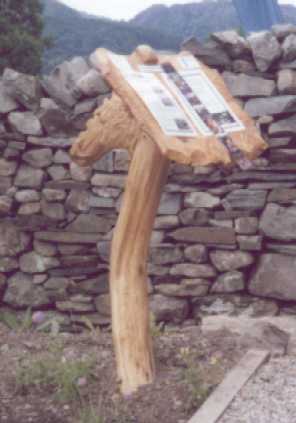 Further information on current projects and tools
Peter Wright, To Email Click me
Brantwood Sitemap Woodland&Coppice Ramblings of a Gnome Sam's Page Alan Moore
Links to other sites: