Brantwood
The House
This imposing house above the Eastern shore of Coniston Water in the English Lake District was the home of critic, writer and artist John Ruskin from 1872 to his death in 1900. The house and grounds are open to the public all year but closed on Mondays and Tuesdays in the winter months. Exhibits in the rooms open to the public are changed on a regular basis and special themes are followed throughout the year. There is also a small shop selling books, prints and Ruskin related items.
Adjoining the main house are further exhibition areas:
The Studio. This room, built for Arthur Severn (Husband of Joan, Ruskin's cousin) is home to monthly exhibitions.
The Linton Room. Long term exhibition titled; Ruskin's Flora Today
The Arch. Permanent exhibition entitled "Brantwood Estate, The Living Laboratory" showing the past, present and future of this fascinating 250 acre estate. Periodic demonstrations by local craft people.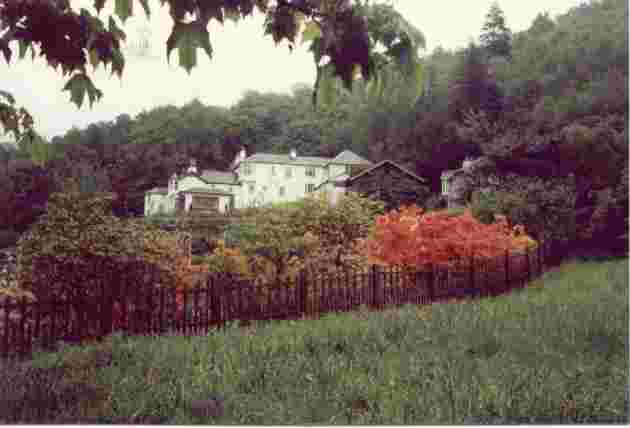 Jumping Jenny Bistro and Restaurant is an intimate, high quality establishment located in the old Coach House, where fine food can be enjoyed with the warmth of an open fire in inclement weather, or with a backdrop of dramatic mountain scenery on our open terrace when the sun shines.
Coach House Gallery , located above the coach and The Jumping Jenny, this gallery offers for sale some of the finest work by local artist and crafts people.
Peter Wright, To Email Click me
Brantwood Sitemap Woodland&Coppice Ramblings of a Gnome Sam's Page Alan Moore
Links to other sites: