Once There Were Demons
Art and Story by Alan Moore
Embryo No.5 November '71
I have finally started to scan this early (or should that be ancient) material, of Alan et al. Please let me know if you want more of it. The whole publication? just Al's stuff? High res. zipped images? I will try to produce what people want, but it may take a while!
To keep some sort of reference I will include a cover shot of whichever publication the material is from, on each page I produce
Apologies if some of the images take a while to download, I have tried to strike a compromise between clarity and file sizes but have probably succeeded in failure. Peter Wright, 5th March 2000
These are in page order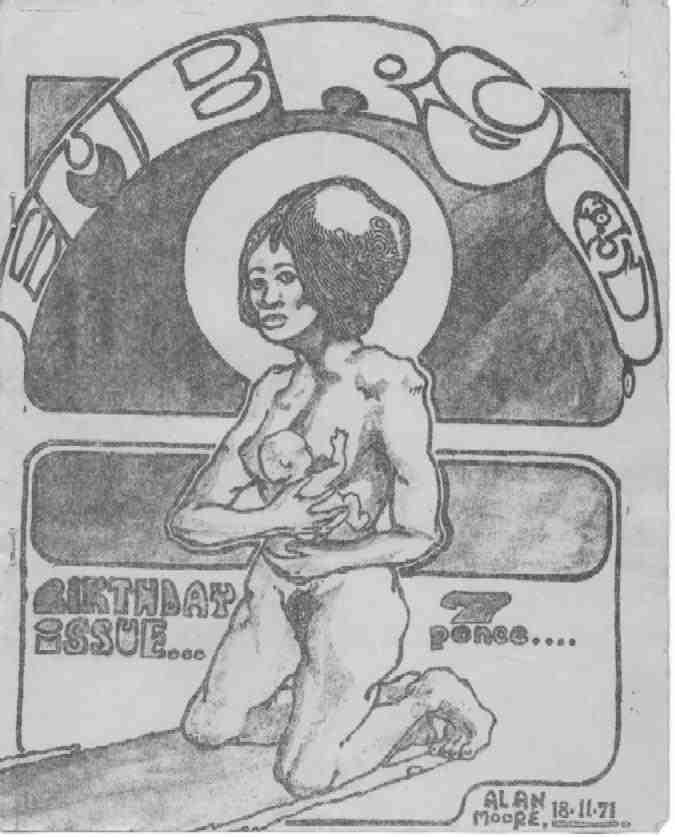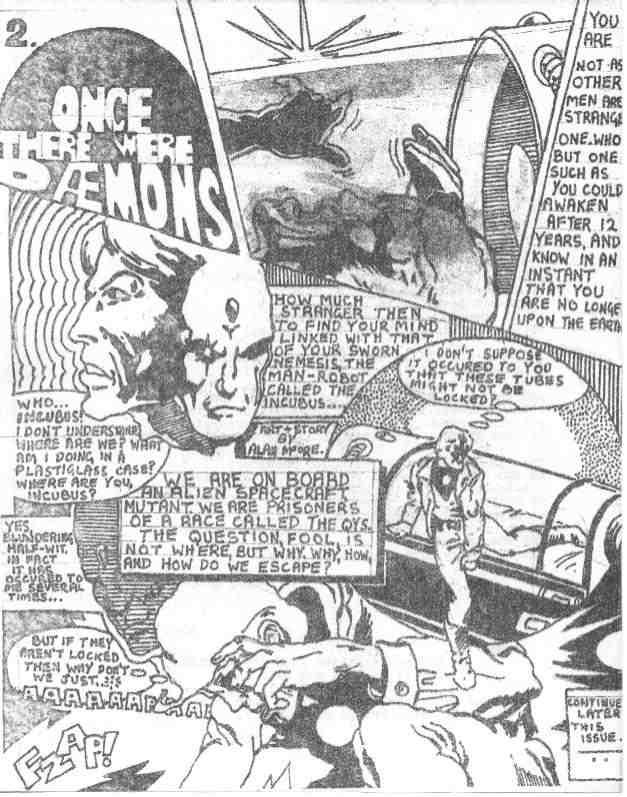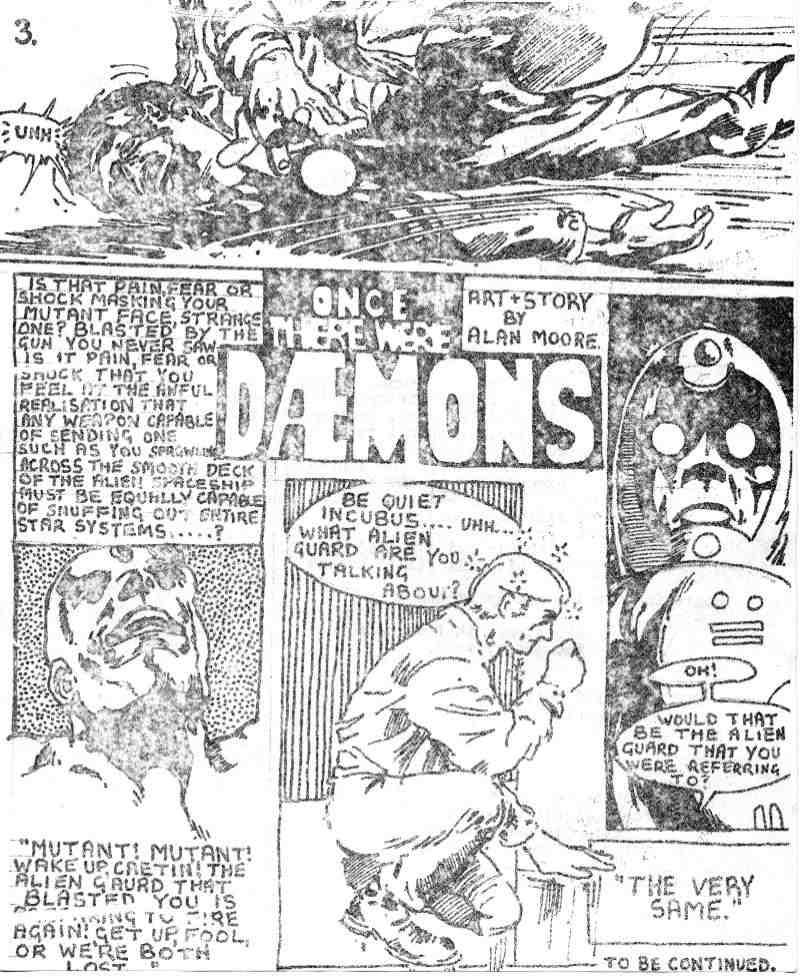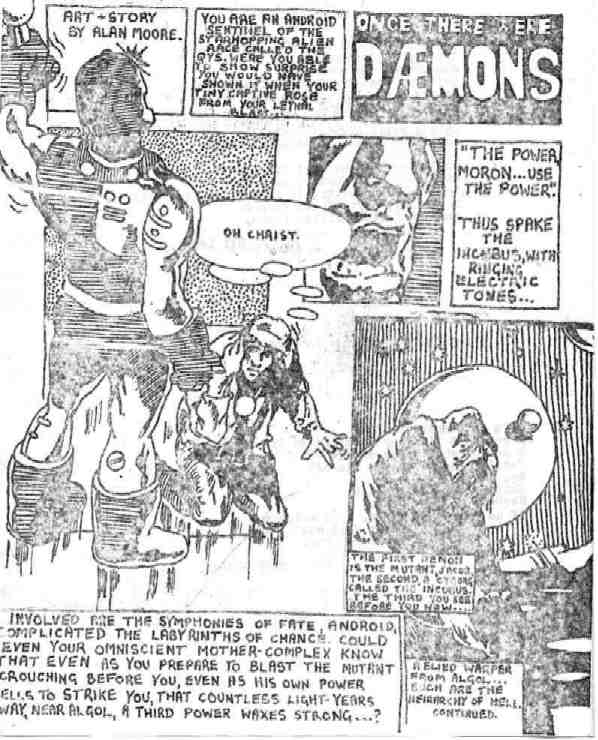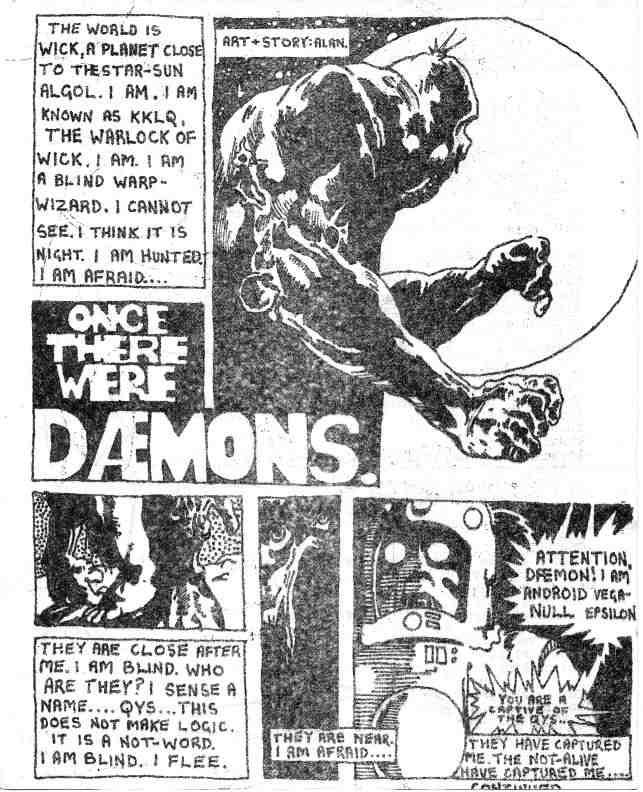 Cover shots of Embro and Fitz Rovel
Peter Wright, To Email Click me
Brantwood Sitemap Woodland&Coppice Ramblings of a Gnome Sam's Page Alan Moore
Links to other sites: